Hair Piece
by Jens Risch
Making of the Hair Piece in eight pictures: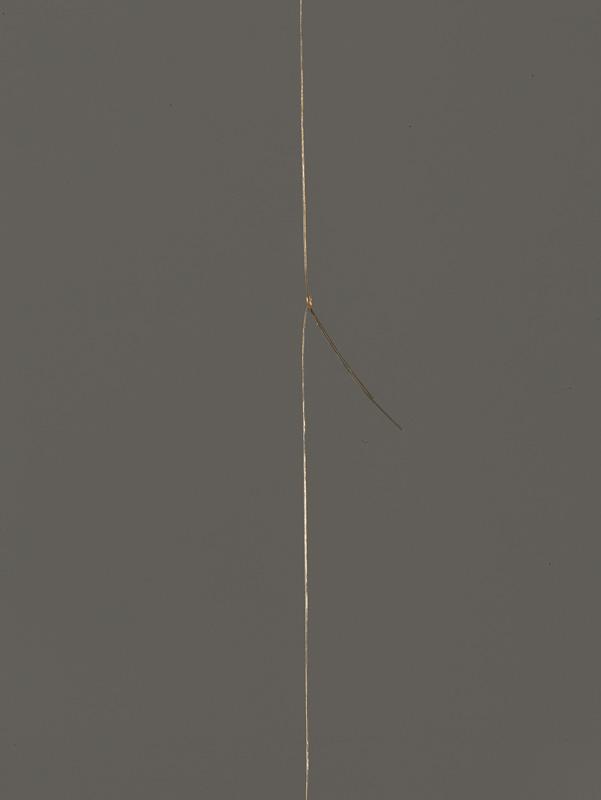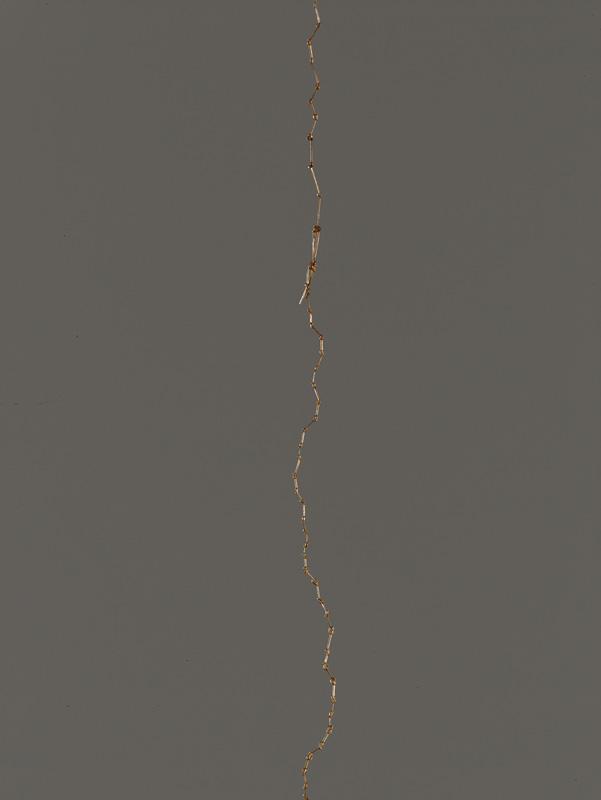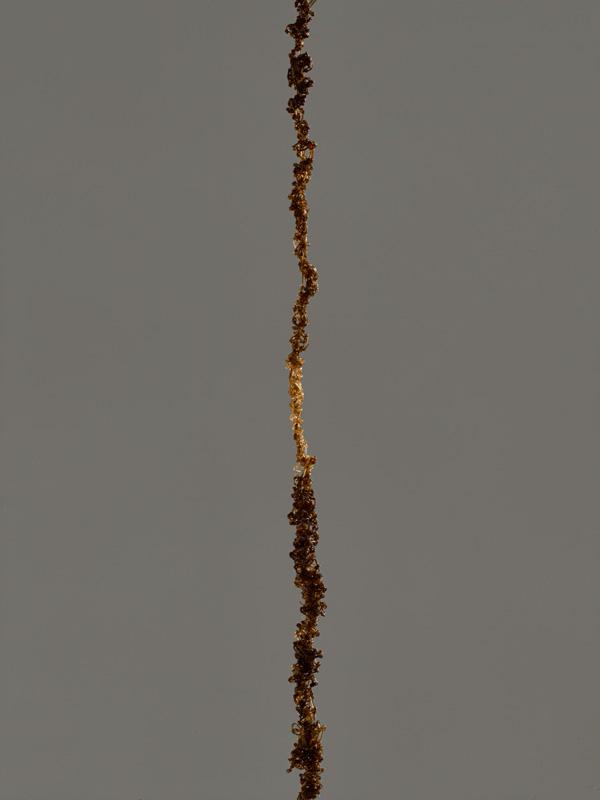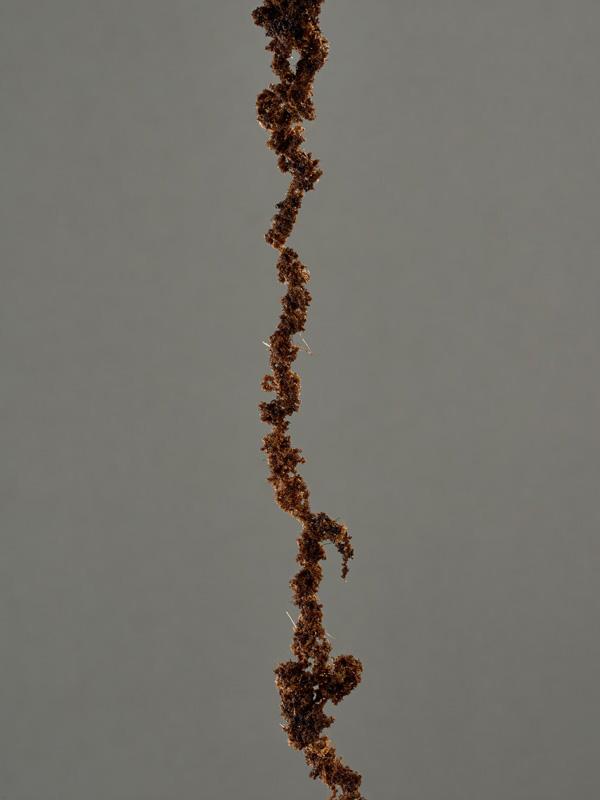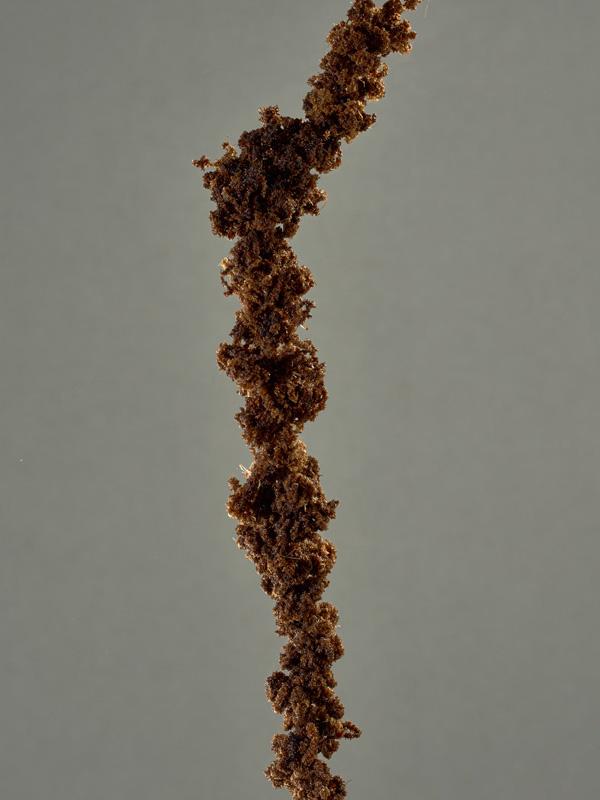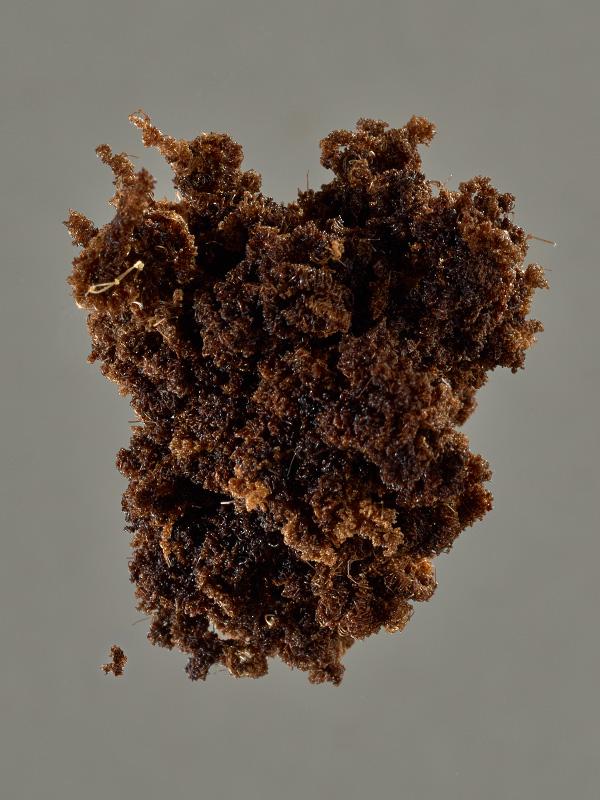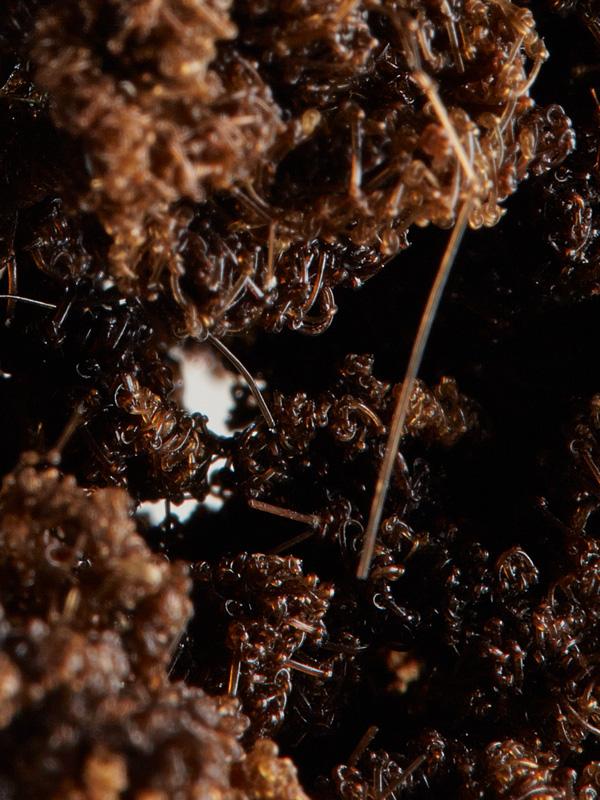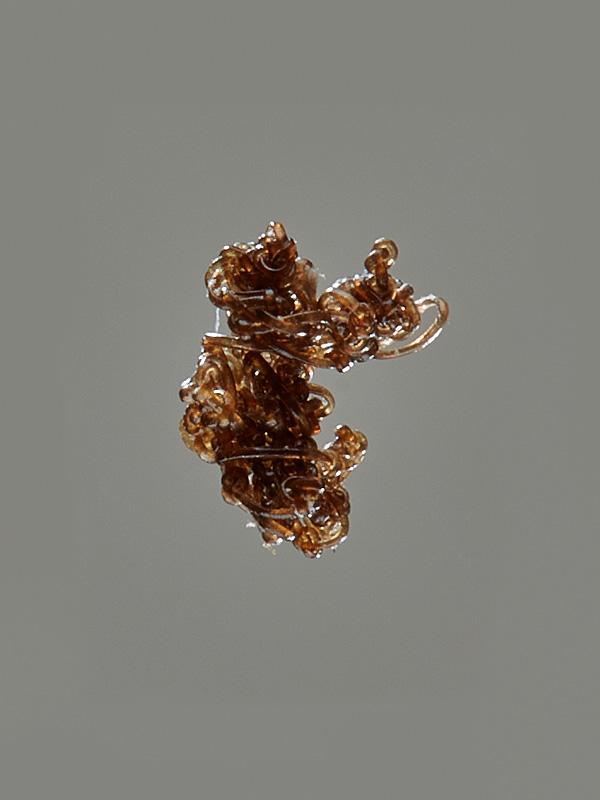 Hair Piece (Haarstück)/ 2013-2014/ 1000 pieces of hair (1000 Haare)/  367m knotted (367m geknotet)/ 1286 hours of work (1286 Arbeitsstunden)/ 307 tears + 1 fragment (307 Tränen und ein Fragment)/ 3,7 x 4,7 x 4,1 cm.
Courtesy: Jens Risch and Bischoff Projects.
Photography: Jörg Baumann.

 
Thoughts on Jens Risch's Hair Piece
by Johanna Ziebritzki
Jens Risch's ‹cosmic knots› are structured by a plain principle. They are composed of the form which they become: Knots. When the thread cannot be knotted any more Risch calls it a ‹piece›, reasoning that – while the knot's status as art may be questionable – the knots nonetheless have ‹so many layers beyond that concern, that it becomes superfluous. Even if one would say, it's not art, it would not change anything. It is not nothing. And whatever remains is valuable enough to give my energy to it.›
The Pieces make the question redundant of whether or not they are art. They draw their strength [dt.: Kraft] from sources other than smart references to and the framing by the art-context – they are compelling due to their inexplicable power. ‹The quality of the pieces›, asserts Risch, ‹is grounded in their being almost devoid of all themes.› Such emptiness can be irritating because the perception of and reflection upon the pieces doesn't confine to the established practices within the symbolic and historical fields of art. The pieces are neither objects nor sculptures, but mere entities [dt.: Gebilde].
Likewise, the Hair Piece (see pictures above) is nothing more than itself – knotted human hair (Risch's own). It is not dealing with contemporary or historical, social, political or economical issues. It doesn't depict, it doesn't comment, it doesn't mean anything beyond the knotted knot that it is. And yet in its inanity it is something, it is knotted human hair. It sparks associations more archaic than most objects of everyday life as well as in the art-world. In one moment the piece mirrors the universe in its complexity and inscrutable beauty, in the next it seems to be solely a dust particle viewed from under a microscope. It is chaotic at first sight, but it has an underlying systematic order that makes – irritatingly – perfect sense.


 
Jens Risch
1973 born in Rudolstadt/Thüringen
1985 migration to West Germany
1993-1995 Hochschule für Gestaltung, Offenbach/Main
1995-1999 Städelschule, Staatliche Hochschule für Bildende Künste, Frankfurt/Main (Member of the Prof. Thomas Bayrle master class)
lives since 2001 in Berlin
www.jensrisch.de